• Video
Label founder Roger Bong recently hopped on the decks at London's My Analog Journal to share a 45-minute selection of soulful, groovy music from the Hawaiian Islands. The popular YouTube channel showcases the talents of its creator, Zag Erlat, and a global network of vinyl selectors and DJs. Fun fact: Zag's most-watched video to date, Japanese Funk and Soul on Vinyl (late 70's, early 80's), includes a cut from an Aloha Got Soul release: Aiko's uptempo city pop disco tune "Time Machine". As a tribute to Zag and his channel. Roger closes his set with the A-side of Aiko's 7-inch, "Fly With Me". ...
---
• Video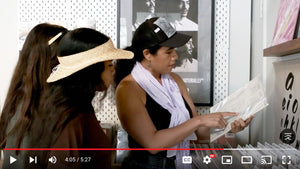 Kainani Kahaunaele joined us with her two daughters for a dig through the bins at AGS. The award-winning singer, songwriter, and 'Ōlelo Hawai'i language teacher shared her knowledge and mana'o about numerous songs, musicians, stories, and family memories while flipping through the records in our 'used Hawaiian vinyl' section.  Filmed and edited by Max High.  AGS is a record shop in Honolulu and the headquarters for Aloha Got Soul, a record label championing new music and rare reissues from the Hawaiian Islands. Pre-order Kainani's new vinyl record on Aloha Got Soul here.
---
We're back.  This latest VF Live set was recorded impromptu immediately following our third installment for the series. Pulling from our crates, we edge away from the previous set's pop and psych sounds to paint a vivid image of Hawaii's range of styles, from tongue-in-cheek Vangelis tributes (see: Doug Lindsay and Pegge Hopper) and out-of-print Seawind covers to the latest AGS 7" (FRNT BZNZZ) and surfer soundtrack gems (Honk). The resulting mix is a trip through the duo's signature ability to highlight Hawaii's music in a refreshing, unexpected manner. Learn more: https://thevinylfactory.com/live/vf-live-aloha-got-soul-4
---
For Aloha Got Soul's latest VF Live show, Oliver and Roger Bong spotlight the sun-kissed sounds of Hawaii during the '60s and '70s with standout selections in garage, psych, and pop. 
---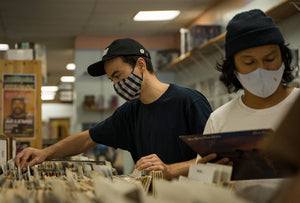 "These are the sounds that connect us to home, that bring us closer to the land and the people of these islands." In their second exclusive session for VF Live, Aloha Got Soul's Roger Bong and Oliver Seguin take you on a laidback musical journey to the idyllic Hawaiian Islands. It's the latest installment in an ongoing TVF series that spotlights vinyl selectors around the world — from LA's J. Rocc to Bangkok's Maft Sai. Across 60 scintillating minutes, the duo digs deep to deliver future 7-inch releases from local luminaries including Steve & Teresa, Mike Kahikina, Seprock, and more....