• Bands / Artists • Interviews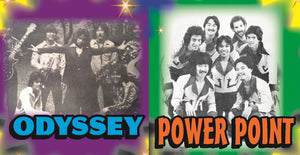 This has been a long time coming: audio interviews with local artists. I've been interviewing artists since this blog's inception, but never took the extra step to create podcast-like interviews for people to listen to. And as my pal Jon Kirby of Numero Group told me via email, "People love some dang podcasts." The idea sparked when Ted de Oliveira and I sat down in the Central Pacific Time studio to do an impromptu interview on the evening of his 7" release, July 10, 2018. That interview (which you can listen to here) was so much fun, I wanted to...
---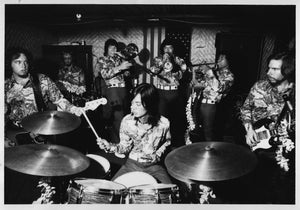 On August 5, 2017, Mike Lundy's band The Deltones will perform live for the first time in decades. Joining him are Phase 7, Aura, Greenwood, and Odyssey.
---
When paired together, Aiko's "Fly With Me" and "Time Machine" complement each other so well that a 7-inch on Aloha Got Soul was in order. Here's the story of how AGS-7005 came to be.
---
• Bands / Artists • Interviews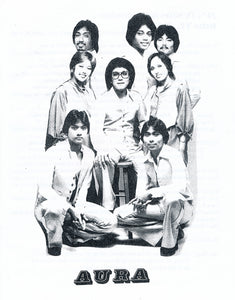 Aura has for a long time remained a mystery to me. I first heard their music on the oft-referenced "Hawaiian Breaks" mix that DJ Muro released in 2009. At that time I had no idea who the band was. Thankfully, with the help of a handful of dedicated individuals, I was able to identify the mix's complete tracklist and learn for the first time the name of this incredible band. But I still had much to learn about Aura. After identifying the mix's tracklist, I linked up with local music collector and blogger Kym Miller, who's been living in the...
---
Sometimes you gotta think beyond the music to really grasp its power. Think about the stories behind the songs, how the album came to be recorded, even how the band was formed. That's where you'll often find the heart and soul of why music exists in the first place.