What a time to be alive, right graduates? It's 2020, the coronavirus pandemic has cancelled practically every in-person graduation ceremony. And, well, we're incredibly envious of you! Envious? Yep. Mainly because Barack Obama spoke at everyone's commencement the other day. Virtually, of course, but regardless — how cool is that? But also, and more importantly: being young today means you are only just beginning to make your mark on the world. So, congratulations on this opportunity to leave a positive impact! Here's a niche way to say congrats: vinyl records To show our appreciation in the best way we know...
---
YouTube is a near endless universe of music discoveries waiting to happen. I've spent quite a bit of time surfing through hour-long mixes of latin grooves, channels that specialize in unearthing ambient gems, and users who've been digging up old video footage from the 1980s and 1990s of local musicians in Hawaii. There are also a few channels from Japan that almost exclusively share music from Hawaii. This is not surprising, especially when you consider that one of the reasons I started this blog was because the only information available online (at the time) about rare, collectible Hawaiian records were...
---
• Track
Released in the early 80s on a private press label called Platinum Pacific, Aura's "I'll Make You Feel Real Good" bounces good vibrations via an electro-funk anthem
---
Did Hawaii have a freestyle music scene? No idea. I'd like to ask Sassy K about it, and whether her phenomenal album Playtime had any influence on the Honolulu music scene when it was released in 1990.
---
• Track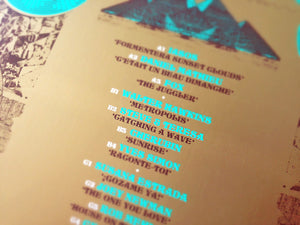 Steve Maii, the composer of the classic "Catching A Wave", shares the inspiration and history behind the song, which was recently released on a compilation called Magik Sunrise by UK duo Psychemagik.