Stories — Record Shops / Crate Digging
• Interviews • Record Shops / Crate Digging • Reflections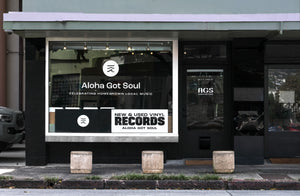 This is a cross-post from AGS Honolulu's website. Originally going to be used as an office space for the Aloha Got Soul record label, AGS Honolulu has grown to fill in the gaps of Hawaiʻi's music community. Born out of a desire to provide a space where music lovers could experience an elevated record shop with an emphasis on independent artists and labels, AGS Honolulu offers a welcoming environment that's also fully stocked with releases from Hawaiʻi artists past and present. Now open seven days a week (during the first 6 months of operation, we were only open 3-4 days a week), we've expanded into hosting regular  events in...
---
• Record Shops / Crate Digging • Updates
It's been a long time coming.  For the past 6 years I've been running the label from the comfort of my home (or homes, considering we've moved apartments a handful of times in the past several years).  And with each passing year, as the label's operations grew — things like pressing more releases, fulfilling more orders, meeting more artists and producers in person — the need for a dedicated physical space became apparent.  I can't tell you how many fans, folks, and friends have asked us where our shop is, only for me to tell them that we run Aloha Got Soul...
---
• Events • Record Shops / Crate Digging
The one and only annual gathering of vinyl record dealers and enthusiasts is the Hawaii Record Fair. And it's returning to Honolulu in greater glory on Sunday, October 9th, 2016. Founded in 2012 by the oldest record shop on Oahu—Hungry Ear Records—the fair continues to grow and evolve. This year it'll forgo its regular venue for a much-welcomed move to the Ala Moana Hotel's Garden Lanai ballroom. Thank goodness, because this means air-conditioning! Hungry Ear had us in mind when they looked back on those sweaty few years digging in the stagnant heat of the McKinley High School cafeteria. Admission...
---
• Record Shops / Crate Digging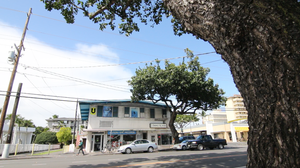 July! Where have you gone?! Slow down already, it's nearly August! I can confidently speak for my friends Dennie and Ward at Hungry Ear when I say that this month has been crazy busy, a whirlwind of exciting news and opportunities and, of course, responsibilities to be tended to. Owning an independent record store—one that's bringing in new releases regularly and buying other people's collections daily—is one thing, but running said business and organizing Hawaii's annual record fair at the same time? (The only one of its kind in the state, I should mention). But wait, there's more: Hungry Ear...
---
• Record Shops / Crate Digging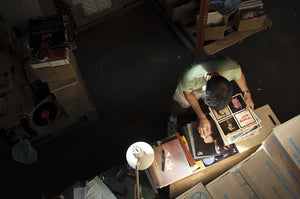 I hope you're ready for another extended weekend of 10,000+ books, CDs... and records. Me? Yes, I'm ready. And from the looks of the Friends of the Library of Hawaii's website, there's gonna be a sizable helping of Hawaiian records to rummage through