• Top 10
Oliver's got a lot of history to his name in the Hawaii hip hop since. He's also got a lot of Hawaiian records.
---
• Top 10
Thanks to the ohana over at coletivoACTION and Trip Magazine for translating my Top 10 article into Brasilian Portuguese and publishing it online here. Now, I present to you my Top 10 Hawaiian Black Music albums, in English. Enjoy! Roger Bong of Aloha Got Soul holds one of his favorite albums in front of a record wall at Hungry Ear Records in Kailua, Hawaii. Like Brazil, Hawaii is home to some of the most beautiful music in the world. When people think of Hawaiian music, their minds fill with the gentle sounds of ukulele, lap steel guitar, double bass and...
---
• Top 10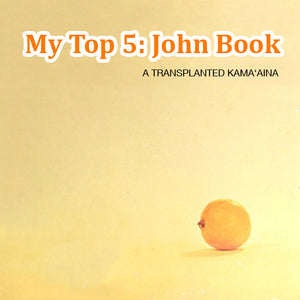 John Book gives us his Top 5 Hawaiian Albums in addition to an important lesson in Hawaiian music history, describing an era when artists expanded the sounds of traditional island music into something new—something the people have never heard before. It was the start of a revolution, a movement that pushed the limits what Hawaiian music should sound like to new heights.