• Press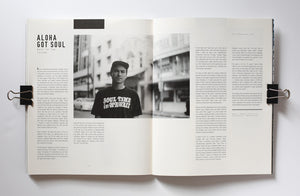 The editors behind Honolulu's Contrast Magazine have a very similar approach to what Aloha Got Soul is all about: We started with the idea that Hawai'i is often overlooked because of its size and geographic location. We wanted (and still want) to show people abroad what Hawai'i has to offer in terms of art, music, and culture. There are a lot of passionate people living in the Islands with great stories doing amazing things. Contrast is their platform. On the other hand, we also want to show our own community what's going on overseas. In a way our publication is...
---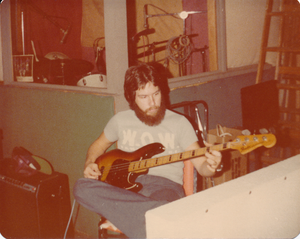 A brief overview of what's been happening with this first release (a 7-inch by Mike Lundy, in case you missed it) and the new Soul Time sister party: Soul Time In Chicago.
---
• Press • Reflections • Updates
While I've been busy *not* updating the blog here, (sorry, folks!) I've been juggling a handful of other projects. Firstly, I've been prepping for the forthcoming Aloha Got Soul record label—which tentatively launches by year's end with the label's first release, a 7-inch single by Mike Lundy. The music's been mastered and went to the vinyl manufacturer last week, logo design is done, but there are still a few things left to take care of. Packaging, distribution, and likely a redesign of this website to accompany the label launch. Oh, and t-shirts. Gotta get some t-shirts printed up. Logo sketches...