• Interviews • Record Shops / Crate Digging • Reflections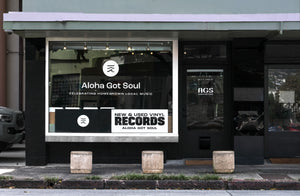 This is a cross-post from AGS Honolulu's website. Originally going to be used as an office space for the Aloha Got Soul record label, AGS Honolulu has grown to fill in the gaps of Hawaiʻi's music community. Born out of a desire to provide a space where music lovers could experience an elevated record shop with an emphasis on independent artists and labels, AGS Honolulu offers a welcoming environment that's also fully stocked with releases from Hawaiʻi artists past and present. Now open seven days a week (during the first 6 months of operation, we were only open 3-4 days a week), we've expanded into hosting regular  events in...
---
There's a video on YouTube that we return to over and over – Kalapana jamming with ukulele master Jake Shimabukuro to the ultimate jam, "Black Sand". The amount of joy and energy pouring from each musician is electrifying. Seeing Jake and guitarist D.J. Pratt together is a sight in itself!  Writer Jason Black asked Jake three questions about Kalapana's influence on him as a musician. Here's his answers.   What is your all-time favorite Kalapana track? Why do you love it? This is a tough one because I have so many! But if I had to choose, I would say my...
---
• Interviews • Releases
Last year on our quest to find Liz Damon in hopes of securing permission to reissue her band's underrated funk gem, "Woota (Feelin Good)", we discovered that Liz had been living and working in Las Vegas for several years now. No one I knew had her contact info, so I took to the Facebook fan page and asked if anyone could put me in touch. Thankfully, someone did! And soon enough, I was hearing from Liz Damon herself. She'd recently retired and, although keeps a low profile herself on social media etc, was pleasantly surprised to hear from us about...
---
• Interviews • Releases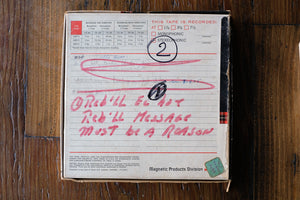 An excerpt of my interview with Richard Reb'll appears on Aquarium Drunkard, in anticipation of the new From These Shores compilation. You can listen to the compilation here. Looking back at all the amazing Hawaiian records Oliver Seguin has hipped me to over the years, I can quite distinctly remember the time and location of when he's shared particularly mind-blowing tracks with me. We were at Kakaako Waterfront Park in 2015, a sunset picnic with our families. Oliver played a digital rip of Richard Reb'll's "Reb'll Message" from his phone. Blew me away. It's a highly unusual, poetic mix of...
---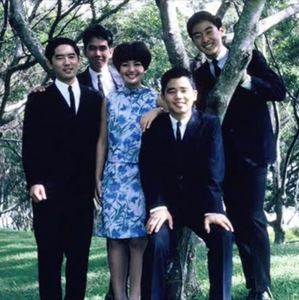 A conversation with Linda Green and Fred Kobashikawa, members of Linda Green & The Tempos, a rock band from Honolulu formed in the mid-1960s when they were teenagers. The band entered a contest called Blast Off, hosted by the local radio station KPOI, and the won 1st place. The prize included the chance to record a single for Reprise Records — and they did, cutting an original tune written by Fred, called "Bossa Nova Love". Aloha Got Soul · Interview: Linda Green & Fred Kobashikawa (Linda Green & The Tempos) Their most popular song was "My Little Japanese Boy", released on...