• Releases
At the heart of what we do at Aloha Got Soul is selecting: the careful choosing of music as timeless as the vinyl record. This act of curation informs every release on our label. It also extends to our work as DJs, hosting radio shows, creating playlists, and running a brick-and-mortar record shop. What people hear when they look to us for music is the result of a sometimes painstaking, always intentional process of selecting. Kalapana's catalog is vast. For us (and many others), Kalapana is the crème de la crème of local music. Their catalog, whilst expansive across decades,...
---
• Releases
Sometime in early 2021, Kyoto-based musician and producer HALFBY reached out with a new track he'd been working on, entitled "Beach Baby Be Mine". To our surprise, the vocalist was Richard Natto and the song a new, original composition with music by Halfby and lyrics by Natto. We listened over and over to that demo version and fell. in. love. It was hard not to get the catchy riff and verses out of our heads! Then, Halfby asked if Roger would be willing to make a remix. Sure, why not? It's been years since he'd made any music of his own, but the opportunity was...
---
• Releases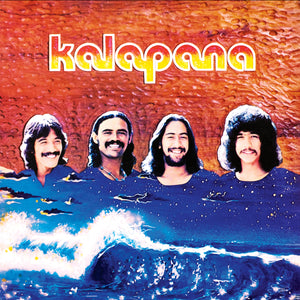 We are honored to bring Kalapana's second album, Kalapana II, back to vinyl for the first time in nearly four decades.  The vinyl release will be available on Sunday, June 26, 2022.  Whereas Kalapana's debut LP, Kalapana, was a masterfully crafted exercise in soulful rock pop, their sophomore album, Kalapana II, saw the band expanding and stretching itself toward a signature sound.     The LP kicks off with a powerful pair of tracks — "Love Em" and "Freedom" — gliding into the classic Malani ballad, "(For You) I'd Chase A Rainbow", followed by a string of bluesy, folksy, country tunes, "The Way That I Want It To Be" and "Dorothy Louise". Then comes the beloved pop hit penned by...
---
• Releases
We're celebrating the music of Hawaii's favorite contemporary music group, Kalapana, with an official vinyl reissue of the band's self-titled debut album, Kalapana. The vinyl reissue will be available on Friday, March 25th.  In 1975, four young musicians forever changed Hawaii with their unique sound. Together as Kalapana, singers Mackey Feary and Malani Bilyeu, guitarist David John Pratt, and keyboardist Kirk Thompson fused rock, pop, R&B, jazz, and soul to create their classic long-playing album, Kalapana. The music was a cross between electric and acoustic, and it provided the perfect soundtrack to a modern 1970s Hawaii.  Over the years, the band...
---
• Releases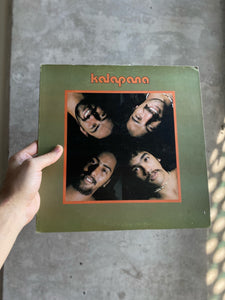 It's official: our 70th release is the vinyl reissue of Kalapana. Much like Mackey Feary Band's debut, Kalapana's first record (eponymously titled Kalapana and sometimes referred to as Kalapana I) has always left an indelible impression on us. From start to finish, this LP is a masterpiece. Kalapana's breakout debut in 1975 forever shaped the sound of Hawaii. Comprised of four founding members — Mackey Feary, Malani Bilyeu, David John Pratt, Kirk Thompson — the band led the way for a new, contemporary sound of Hawaii with the highest caliber of songwriting. Tunes like "Nightbird", "The Hurt", and "Naturally" confirmed Kalapana's place as legends in...