• Interviews • Record Shops / Crate Digging • Reflections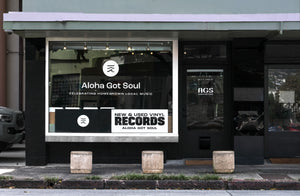 This is a cross-post from AGS Honolulu's website. Originally going to be used as an office space for the Aloha Got Soul record label, AGS Honolulu has grown to fill in the gaps of Hawaiʻi's music community. Born out of a desire to provide a space where music lovers could experience an elevated record shop with an emphasis on independent artists and labels, AGS Honolulu offers a welcoming environment that's also fully stocked with releases from Hawaiʻi artists past and present. Now open seven days a week (during the first 6 months of operation, we were only open 3-4 days a week), we've expanded into hosting regular  events in...
---
• Reflections • Updates
  3 We've come a long way as a label, and continue to learn various lessons along the way. Earlier this week, we closed up our Los Angeles storage unit.  For the last 10 months, our storage unit in Greater Los Angeles has served as a convenient locale for shipping orders to US mainland customers. Our LA counterpart, Vinyl Don, has lovingly been holding it down in the City of Angels by receiving pallets of records and shipping orders out to customers and distributors. It's saved us some time and resources, and for a while it made sense to ship part of our pressings to...
---
• Reflections • Updates
Sometime in 2020, @djvinyldon got in touch with a man named Mitch Padeken, the bassist for a local group called Moondance. It was a cold call (like many of our efforts are when searching for artists), and a pleasant surprise for Mitch. Few people have reached out to him in decades about their back-in-the-day band from North Shore, Oahu. After making initial connection (Don currently lives in Los Angeles), me (@rogerbong) and #OliverSeguin drove to Waimea to meet Mitch in person. He invited us to hang out on his lanai out back, overlooked the open ocean just east of Waimea...
---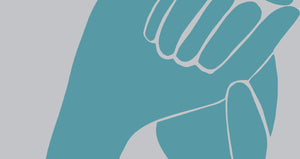 When I first started blogging in 2010, it was sparked by the surprisingly funky, soulful sounds heard on DJ Muro's Hawaiian Breaks mixtape. I'd never heard anything from Hawaii quite like it before, save for the track "A Million Stars" by Macky Feary Band. In fact, until I knew any better, I could've guessed that Mike Lundy was black — his opening tracks, "Nothing Like Dat Funky Funky Music" and "The Rhythm Of Life", were filled with the spirit and sounds of black American music. That is, R&B, jazz, soul, and funk. It was a theme I wrote about more...
---
• Reflections • Video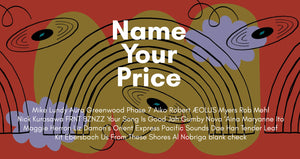 Not sure if the title of this post made much sense, but there's two major happenings that take place this Friday, May 1st. For starters — Bandcamp is waiving its revenue share on all purchases, AGAIN. Friday, May 1st only. From midnight to midnight, PST. So if you've missed a few tracks or have been meaning to grab everything we've released out since 2015, Friday is your day. We're not kidding! Name your price, on all our digital releases. 24 hours only. This Friday. To thank our fans and showcase more fresh sounds from Hawaii, we're dropping some fresh tracks...