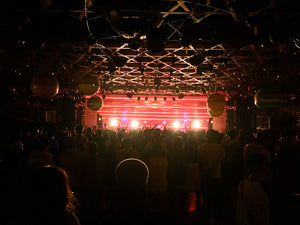 Bookended by gigs with Lord Echo in Tokyo and Osaka, our recent travels to Japan found us gigging in Kyoto, Nagoya, and Fukui.
---
• Events
2016 was a great year for the label. The previous year had seen the release of Mike Lundy's The Rhythm Of Life to solid praise around the globe, and especially in Europe and London thanks to the help of my good friend Cedric Bardawil (together we launched the Soul Time party series in 2014). In 2015, Cedric introduced me to Quinton Scott of Strut Records, with the hopes that we'd find a way to release a compilation of funk, soul and jazz gems from Hawaii. We did just that! Beginning in early 2015, while Mike Lundy's music reached new fans...
---
• Events • Mixes • Soul Time in Hawaii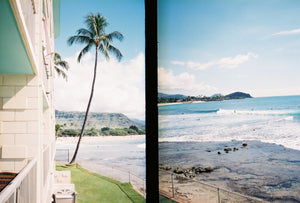 Listen to an excerpt of our live DJ set with Roger Bong, Hideki Yamamoto, and appearance by Maryanne Ito. From Soul Time in Tokyo 2019.
---
• Events
It's been 2 years since we started making a documentary about forgotten and obscure music from Hawaii. This month, director Filipe Zapelini has returned to Honolulu in conjunction with TRADES Artist in Residence to work with Aloha Got Soul's Roger Bong in finishing production of the film. We've spent April 2019 filming the rest of the scenes, interviews, and spaces needed to complete the film (at least we hope!). On Friday, April 26 we'll share clips of our recent progress as well as insights into the music and musicians featured in the Aloha Got Soul documentary. Join us at Aupuni...
---
• Events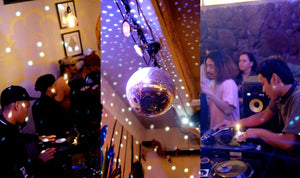 It's not the first time I've recorded a DJ set with the wrong settings 😪. But the results are just as fun to listen to as the DJ Notoya all-Japanese vinyl set I posted a few years ago: "I've been a little reluctant to post the recording online. Mainly because the sound quality leaves a lot to be desired. But I've been listening to it a lot lately and I've come to think that it's worth sharing. When paired with Hiko's photos, Notoya's iPhone recording transports the listener to this space." excerpt from That Tokyo Melody: DJ Notoya at Soul...