• Track
Audy (Audwin) Kimura's "Summer" is simply beautiful, despite its aural complexity. Even with the strings, keys, percussion and guitars floating around, the song remains melodic and unpretentious from start to finish. I especially love when the electric piano or the guitar riffs at just the right moment, jumping out at you. It adds to the melody and accents Audy's soothing voice. (By the way, "Audwin" is such a cool name!) Almost incomparable in its mellowness, "Summer" could very well be the epitome of the laid-back vibes of Hawaii. I can close my eyes and imagine a handful of examples. Cruising...
---
• Updates
Hey everybody, you can find out how/why Aloha Got Soul got its start by visiting the new About section. Plus, I update the Downloads page from time to time. Honolulu City Lights is up there now.
---
• Review
Sometimes my focus gets lost so deeply in the instrumentation of a song that I forget to listen to the vocalist! With Vic Malo's LP, this happens to me quite often. Guitars, orchestration/strings, keyboards, horns—everything complements everything, no musical opportunity was lost in the songwriting and arrangements (with the help of Don Ralke). Of course, Vic Malo's robust voice deserves attention. It's seductive. That fact alone speaks for itself. But still, the music is sophisticated yet soulful, on par with (if not above) Vic's vocal abilities. Better yet, the lyrics match the songs' moods perfectly. It's like the words were...
---
• Track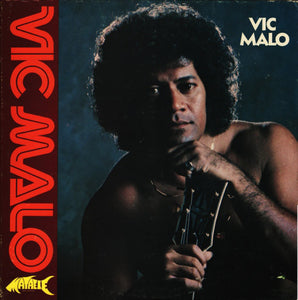 "I am Hawaiian, I'm all that's left / I am the son of the sea and the surf This land was my land, I shared with friends / Now it is their land, and I pay rent..." Vic Malo's politically-charged "Ode to Waiahole & Waikane Valley" is filled with clever criticism, taking stabs at so-called "progress" and alluding to the Woody Guthrie track, "This Land is Your Land". (Did Vic know about the uncovered verses when he wrote this song?) "I pay to see a waterfall But there's no water—none at all They're gonna tax the sun I hear them...
---
• Track
The song "Countryside Beauty" has been on repeat for the past 24 hours, so it's evident that I'd be sharing this one with you today. There's something about the islands song that emanates the lush tropical smells and views of Hawaii... Today's a short post. Enjoy the video, I'll have more on Tender Leaf in the future. Listen to the wind blow, listen to the birds sing out loud And it's that time again for us to fall in love Well, it's a beautiful morning, think i will go outside It's a beautiful morning, think I will take a ride,...