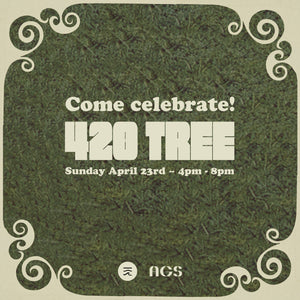 The "sweet grass of the rainforest" has inspired Hawaiian musicians since back in the daze — Eddie Kamae, The Sons of Hawai'i, Da Blahlas, the Makaha Sons of Ni'ihau and several more penned songs about the particularly delightful plant. To celebrate, we're posting pakalolo songs to YouTube all week, featuring tracks from our Hawaiian vinyl crates — some appearing on YouTube for the first time! We're also hosting an all-vinyl party and pop-up on Sunday, April 23rd at our shop in Honolulu. Here's the details: Sunday, April 23rdAGS Honolulu, 2017 S. King Street4pm - 8pmDJs Hanimal Selecta, Miss Lulú, StrongymonPop-up by Punchbowl PipesLimited AGS merch! The first two tracks...
---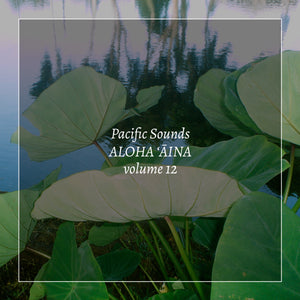 Two years ago, we introduced a 12-part series of field recordings from Hawai'i entitled Aloha 'Āina. These soundscapes, captured in stereo throughout the Hawaiian Islands, are engineer Kit Ebersbach's ode to the archipelago.Today we're finally releasing the final two installments in the series, volumes 11 and 12.  Aloha 'Aina, Volume 11: Field Recordings of Hawaii by Pacific Sounds When we announced the first volume of the series on March 13 2020, the release was received with great enthusiasm from a global audience of listeners most of whom were stuck indoors at the outset of a years-long global pandemic. The recordings, culled from...
---
• Events
Kalapana Pop-up this Friday and Saturday, January 27 & 28 from 10am-6pm at Kaiao Space (@kaiao_space), 1018 Smith Street. Free and open to the public.The Pop-up celebrates the music and legacy of Kalapana with rare memorabilia, rarely seen photos, vintage merchandise, concert posters, archival video footage, original instruments and more from across the band's career.Aloha Got Soul will be releasing a limited edition vinyl record box set of Kalapana singles, accompanied by collaborative Kalapana merchandise with Sig Zane Designs, APB Skateshop, and Toyota Hawai'I. Asato Family will be on site on Friday, too!EVENT SCHEDULE:Friday, Jan 27th10am - 9pm Kalapana Pop-up6pm - 8pm...
---
• Releases
At the heart of what we do at Aloha Got Soul is selecting: the careful choosing of music as timeless as the vinyl record. This act of curation informs every release on our label. It also extends to our work as DJs, hosting radio shows, creating playlists, and running a brick-and-mortar record shop. What people hear when they look to us for music is the result of a sometimes painstaking, always intentional process of selecting. Kalapana's catalog is vast. For us (and many others), Kalapana is the crème de la crème of local music. Their catalog, whilst expansive across decades,...
---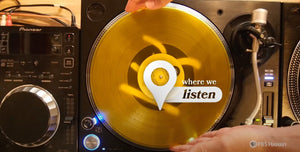 The good people at PBS Hawai'i visited our shop on three different occasions this year to interview our team and artists as part their series, Home Is Here, which takes viewers deep into neighborhoods across Hawai'i, providing an inside peek at how locals live, work and play. The result was three different videos: the main episode, a 30-minute look at music in Hawai'i and broadcast on television; and two digital-exclusives with shop manager Oliver Seguin and musician Mike Lundy.  Watch the main episode of The Hawaiian Music Archives | Home is Here | PBS HAWAIʻI YouTube: https://youtu.be/qGyoe84pHA8 Mike Lundy shares his story...